Nylabone Helps Reunite Retired Military Dog with U.S. Airforce Member Stationed Overseas
Nylabone sponsored the reunification of U.S. Air Force Staff Sergeant Dustin Reed with his retired military working dog, Anjin. After multiple deployments apart, the pair reunited on Sept. 11 in Venice, Italy—where SSgt Reed is stationed—and will now share a home together.
"We're immensely appreciative of everyone who serves in our military, and that includes four-legged members," said Glen S. Axelrod, President and CEO of Nylabone® Products. "The companionship SSgt Reed and Anjin provide each other is irreplaceable, and we are honored to help them reunite as they begin a new, exciting chapter together."
Nylabone's monetary donation supported Anjin's transportation to Venice, Italy, as well as veterinarian services and subsequent care. SSgt Reed has served with the U.S. Air Force since 2009 and is also a K-9 trainer. Describing it as "love at first sight," he met Anjin, an eight-year-old Belgian Malinois, while attending a K-9 Trainers course at Lackland Air Force Base in Texas.
SSgt Reed adopted Anjin in 2017 and looks forward to finally spending an extended amount of time with his dog, properly caring for her and providing the retirement she deserves. "American Humane remains steadfast in our commitment to providing for military K-9s and bringing them home to the handlers and families who love them most," said Dr. Robin Ganzert, President & CEO of American Humane.
Nylabone's contribution supports Central Garden & Pet's Impact strategy, which is dedicated to making positive changes through philanthropic work, focusing on community health, employee well-being, and sustainability.
Nylabone Partnership with American Humane and the Pups4Patriots™ Program
Nylabone is proud to partner with American Humane and the Pups4Patriots™ program. This honorable program's mission is to unite dogs needing homes with military veterans suffering from serious—but often unseen—mental or physical trauma and help them rebuild their lives together.
Our Nylabone chew toy donations have helped countless rescued dogs ease the journey between shelter life and their new forever homes. Chewing Nylabone chew toys provides comfort to dogs in shelters and those making the transition to a new home, helping to prevent destructive chewing and other stress behaviors that often accompany this life change.
We are honored to work with this wonderful program that helps both shelter dogs and our brave veterans find the security, love, and happiness they need and deserve!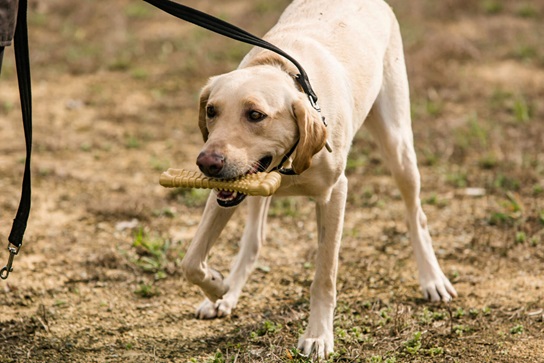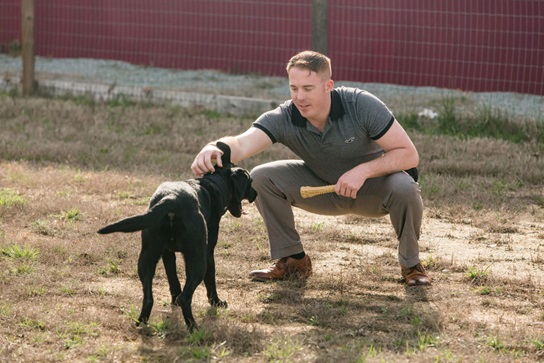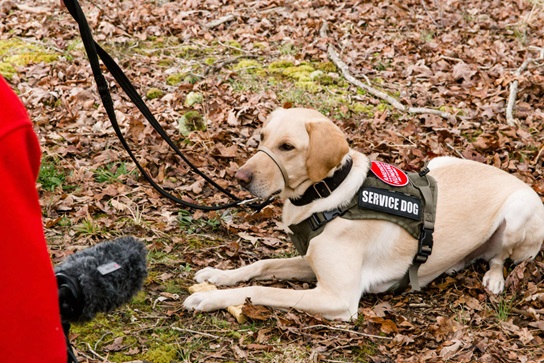 About American Humane and the Pups4Patriots™ Program
Founded in 1877, American Humane's core mission is to be the "first to serve" wherever animals are in need of rescue, shelter, protection, or security, and to nurture the bond between animals and humans. Pups4Patriots™ serves both goals by pairing rescue dogs in need of homes with veterans in need of service animals.
The lives of thousands of veterans and shelter dogs are lost each year. American Humane and the Pups4Patriots™ program is working to save lives—on both ends of the leash—by rescuing surrendered dogs and training them as life-saving service dogs for military veterans struggling with the invisible wounds of war, such as PTSD and traumatic brain injury.
You can help too! Join Nylabone in our support for the American Humane and Pups4Patriots™ program.