Article
8 Things to Do with Your Dog for a Unique Night Out
The weekend is coming, and the fun possibilities are endless! While cuddling on the couch is never a bad idea, you may be seeking more intriguing dog activities. We have you covered with our excitement-packed list of 8 unique things to do with your dog.
#1: See an Outdoor Movie
More and more cities are offering outdoor movie screenings—often even free of charge—at parks, beaches, or drive-in movie theaters. This is the perfect opportunity to sit on a blanket, snack on some popcorn, and catch a movie while your dog enjoys a chew treat beside you. You can even play fetch or let your pup socialize with other dogs before the movie starts to expend a bit of their energy.
#2: Go Out to Dinner with Your Dog
Ever order delivery so you wouldn't have to leave your dog home alone? You don't have to order in every weekend; more restaurants and bars are allowing dogs in their outdoor eating areas. Many local spots even host "Yappy Hours" to welcome four-legged patrons!
To make it a full evening of dog activities, you can take your pooch for a stroll downtown, enjoy some food and drinks, and hit the local park. Just remember to call ahead and make sure the restaurant can accommodate you and your pup.
#3: Go Camping
Hiking, enjoying nature, and warming up by a campfire are great things to do with your dog and a few friends or family members. Many campsites are pet-friendly, but of course a little research ahead of time is recommended. If your dog isn't accustomed to sleeping in a tent, try setting up a tent in the comfort of your own backyard as a fun test run for the real thing! Some campsites even offer cabin rentals if you'd prefer instead of a tent.
RELATED: Tips for Going Camping with Your Dog
#4: Go to a Ball Game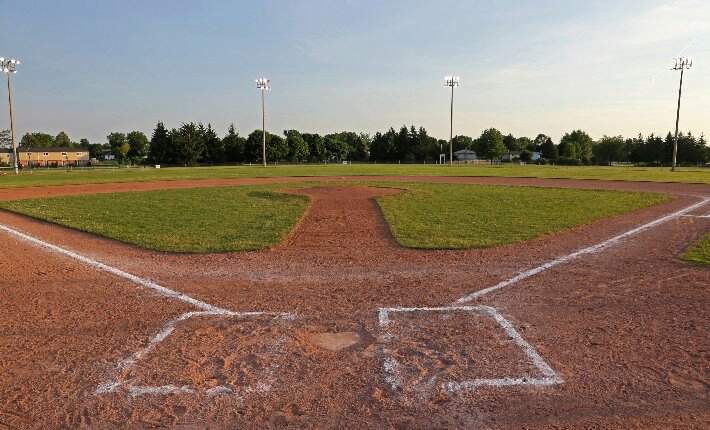 Get ready to have a real ball with your dog! Many minor league or local sporting events allow pet parents to bring their dog on a leash. The major league stadiums, however, periodically schedule designated events when dogs are permitted to attend. For example, Bark at the Park events allow you and your furry fan to attend Major League Baseball games and cheer on your favorite team together. Dog activities may include a "pup parade" on the field before the game, visiting the sponsors' booths, and enjoying the game from the stands.
#5: Go Out for a Sweet Treat
Who doesn't love enjoying dessert after dinner? Although you should refrain from letting your dog sneak a taste of your ice-cream cone or cookie, you can seek out a local dog bakery, which are becoming increasingly more common! You'll be sure to find a biscuit, cookie, or even cake that looks amazing and is made with dog-friendly ingredients. Not to mention, your furry friend enjoying an elaborately decorated cookie sounds like the pawfect photo opportunity.
#6: Book a Pet-Friendly Rental Home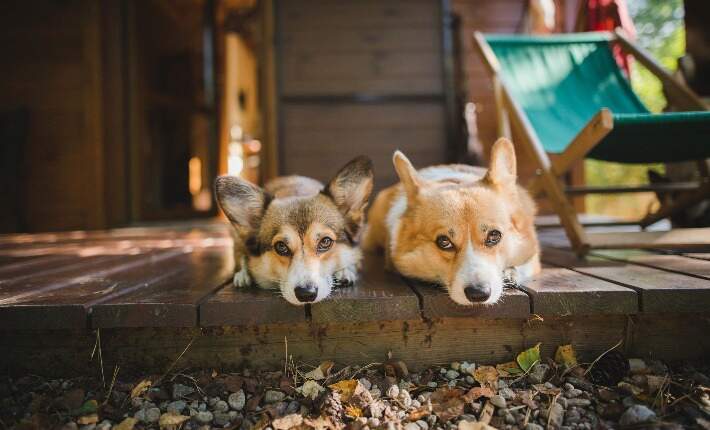 Turn your night out into an overnight out! Everyone loves an exciting change of scenery, and the things to do with your dog on a weekend getaway are endless. Nearly all travel websites have a "pet-friendly" category when you're browsing availabilities, making the research process simple. Whether it's a quaint beach house or a cabin near the mountains, your furry friend will appreciate the adventure.
#7: Visit an Indoor Dog Park
If it gets dark early or there's inclement weather, check out an indoor dog park! These locations are popping up across the U.S. and provide dogs a comfortable, fun place to socialize and exercise. Depending on where you visit, you will find a wide range of activities and amenities, such as swimming pools, playground equipment, tunnels, snack bars, and much more.
#8: Get the Paws Sandy!
Have you ever visited a beach or lake in the evening? The sun is setting, the crowds have dispersed, and the temperatures have cooled. Dusk is a great time to enjoy the sandy shores with your furry friend. There's no better way to end the evening than running in the sand and tossing your dog's favorite play toy. Just make sure to check out the local rules. Many beaches welcome dogs in certain areas, set times of the day, or even times of the year.
Enjoy the Evening
We hope this fun list of dog activities inspires your plans for a night out with your furry friend! With so many things to do with your dog, the possibilities for adventures and quality bonding time are boundless.