Article
Nylabone Partners with DOG Starring Channing Tatum!
Lights, camera...and lots of chewing action! We are excited to team up with DOG—a new movie featuring Hollywood star Channing Tatum. In movie theaters February 2022, this buddy comedy is about a filthy animal unfit for human company and a…DOG. As part of this awesome partnership, we released a limited-edition Power Chew toy with an exclusive camouflage-inspired design.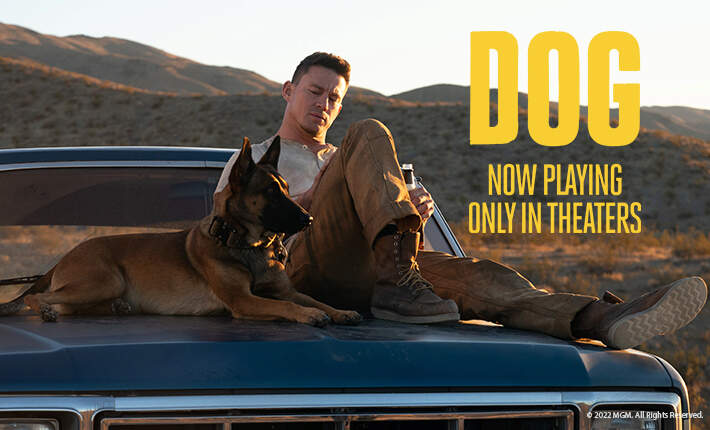 About DOG
DOG follows the misadventures of two former Army Rangers paired against their will on the road trip of a lifetime. Army Ranger Briggs (played by Channing Tatum) and Lulu (a Belgian Malinois military dog—the breed of Tatum's real-life dog and the namesake of his late dog) race down the Pacific Coast in a 1984 Ford Bronco, hoping to make it to a fellow soldier's funeral on time. Along the way, they'll drive each other completely crazy, break a small handful of laws, narrowly evade death, and learn to let down their guards in order to have a fighting chance of finding happiness.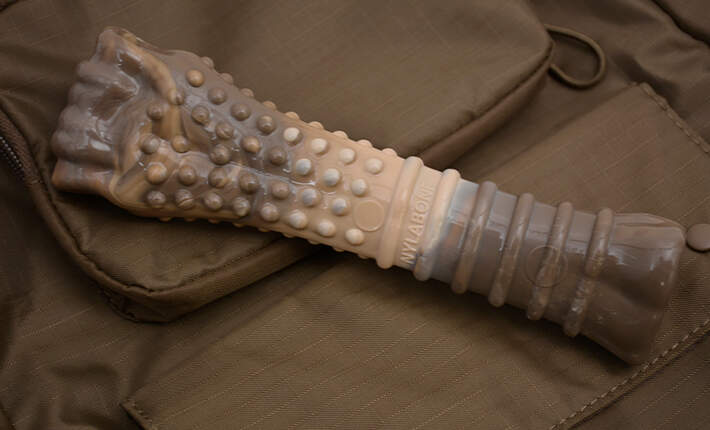 Introducing Our DOG Limited-Edition Power Chew Toy
Channing Tatum's new film won't be the only big hit in your home! Inspired by the Army Rangers in DOG, our specially made chew toy features a camouflage-like design and comes in a classic Souper shape. This durable, USA-made chew toy is recommended for extreme chewers over 50 pounds and features delicious chicken flavor throughout to keep furry friends happy and busy. As part of our partnership with DOG, a portion of sales will benefit American Humane and its Pups4Patriots™ program.
Shop now at select retailers!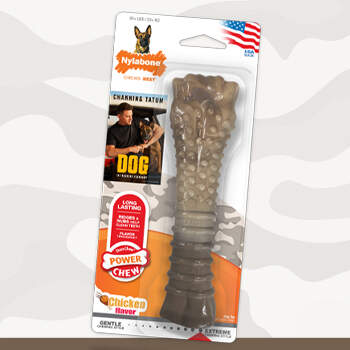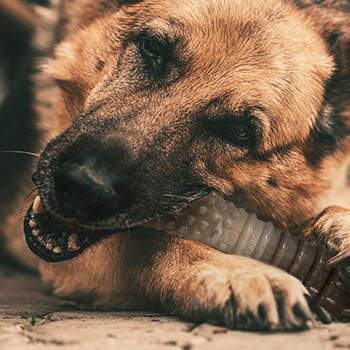 While chewing is an important activity for all furry friends, it is especially beneficial for working and service dogs. From military dogs such as Lulu's character in the movie to the many life-changing service animals, chewing provides these hard-working pups a comforting outlet for coping with issues such as stress and separation anxiety.
Help Us Salute the Pups4Patriots™ Program
When you buy our limited-edition Power Chew toy, you're supporting American Humane's Pups4Patriots™ program and their goal to save lives on both ends of the leash. This organization rescues surrendered shelter dogs and trains them as life-saving service dogs for military veterans struggling with the invisible wounds of war, such as PTSD and traumatic brain injury. Learn more about the causes we support through the Nylabone Cares program.