Where to Buy - Find Near Me or Online
Have you noticed our handy "Where to Buy" feature? You can use it as a Nylabone store locator or to buy Nylabone products online in just a few clicks! Here's how to buy Nylabone chew toys, chew treats, and dental solutions right here on our website:
#1: First, start on the homepage (www.nylabone.com) to find a product. You can do this four different ways depending on your preference:
Click Our Products at the top of the page to find products by dog size, chewing style, brand, or product type.
Click one of the circle icons to go to the Chew Toys, Chew Treats, Dental Solutions, or Puppy Care categories.
Use our interactive Custom Product Finder tool to find the best Nylabone product for your dog.
Type a specific product into the search bar.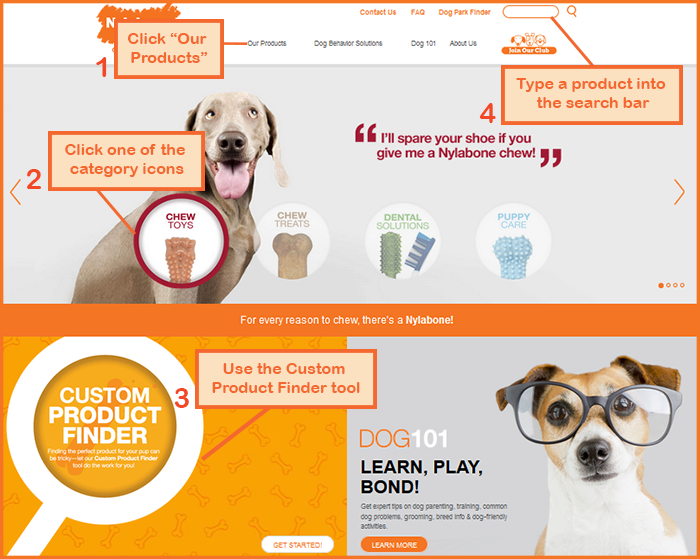 #2: Once you complete Step 1 and find the product that you want, click on the product. You'll then see the "Where to Buy" button right below the product description: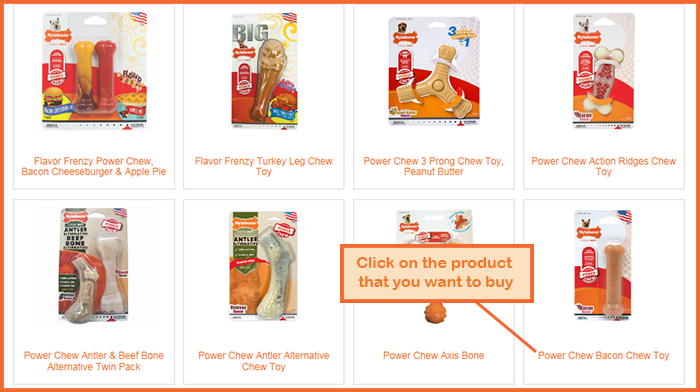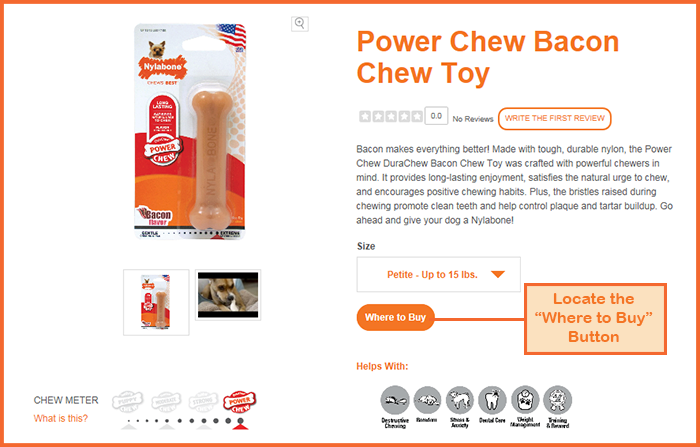 #3: Clicking the "Where to Buy" button takes you here: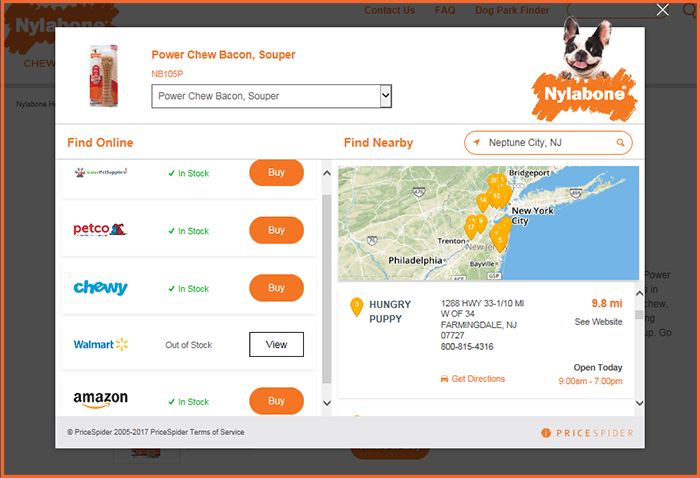 #4: Type your city, state, or zip code where it says "Find Nearby" and press "Enter" on your keyboard. The map then shows where you can find the product in nearby stores and online.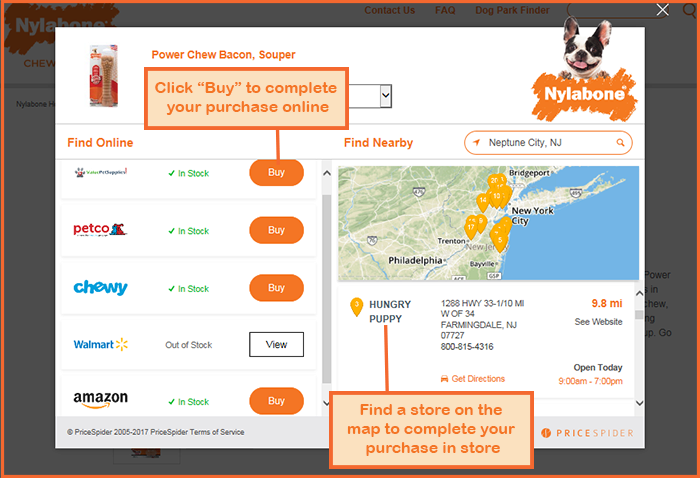 #5: From there, you can travel to the store of your choice or click "Buy" next to an online retailer, which takes you directly to the product on their website to complete your purchase.

If you have any trouble finding or purchasing a Nylabone product for your fur kid, contact us so we can help you out!
Happy shopping, dog parents!