Article
Meet 5 Funny & Cute Dog Toys Your Chewer Will Love
Add extra fun and flair to your dog's chew toy collection with these Power Chew toy shapes! We drew inspiration from everyday objects and dog-ified them for a funny, cute twist on chew time—all with the trusted durability and enticing flavor your dog knows and loves.
Get to know these cute dog toys!
Hi, I'm Broccoli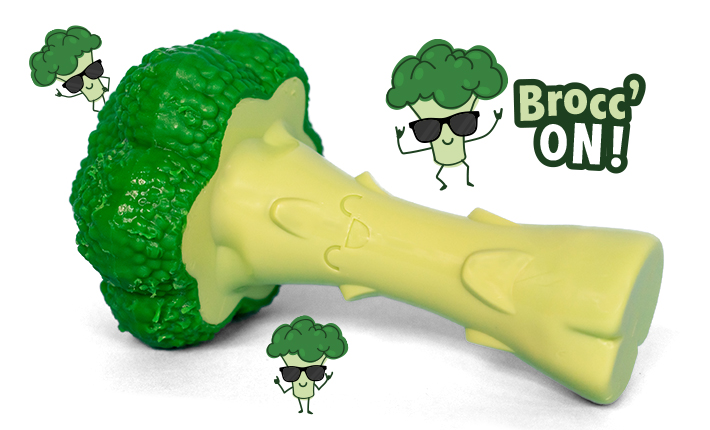 …but my friends call me Brocc'—and I'm way more exciting than your typical green. I'm designed with teeth-cleaning textures and am the perfect shape for dogs who enjoy a little wobbly action during chew sessions.
Nubs help reduce plaque and tartar
Rolls and wobbles for a "veggie" fun time
Bacon & Cheese flavor
Available in 1 size: Large/Giant (dogs up to 50 pounds)
Say "Shello" to Lobster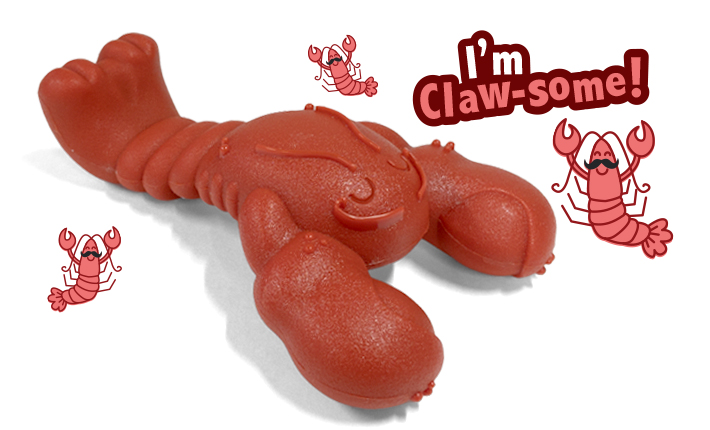 Get ready for a claw-some chew time! Speaking of claws, your dog's paws can relax; my arched shape makes me easy for dogs to get a grip on as they chew.
Ergonomic, easy-to-hold shape
Three chewing ends
Filet Mignon flavor
Available in 2 sizes: Small/Regular (dogs up to 25 pounds) and X-Large/Souper (dogs 50+ pounds)
Bonjour, Baguette!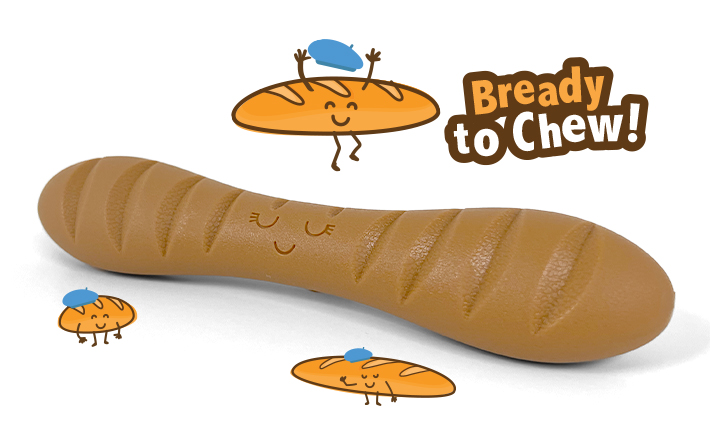 Bready, set, CHEW! On one side, I'm designed with grooves that are just right for cleaning teeth. On the other, I have a large textured flavor pocket just waiting for a smear of peanut butter. You better baguettin' on your way to this cute dog toy!
Textured pocket for spreadable treats
Grooves help clean teeth
Roast Chicken flavor
Available in 1 size: Large/Giant (dogs up to 50 pounds)
Cheesed to Meet Ya, Cheese Bone!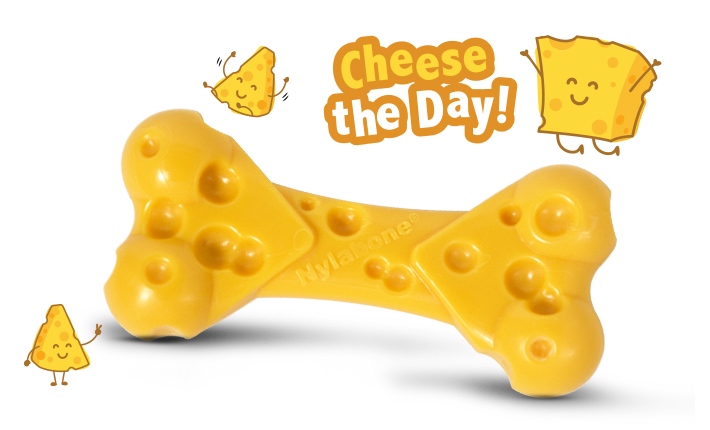 Now that was cheesy, but it's who I am. Dogs love my flavor throughout, but you can also add treats or spreads in my flavor pockets for extra goodness. Bottom line: I'm a "grate" time.
Multiple flavor pockets for spreadable treats
Unique textures help clean teeth
Cheese flavor
Available in 2 sizes: Medium/Wolf (dogs up to 35 pounds) and Large/Giant (dogs up to 50 pounds)
Twist & Shout for Pretzel!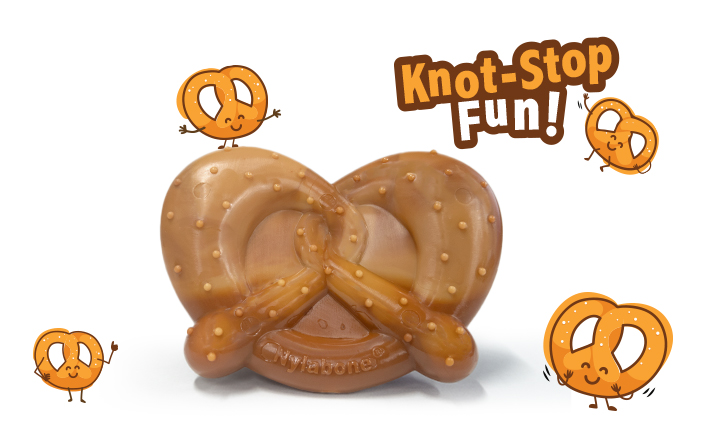 Is your dog ready for knot-stop chewing fun? Thanks to my arched shape, furry friends can easily pick up and grip me as they chew. And while I may look "salty," don't get it twisted; my special nubs help scrape plaque and tartar from your dog's teeth.
Easy-hold arched design
"Salt"-like nubs help clean teeth
Bacon & Peanut Butter flavor
Available in 1 size: Small (dogs up to 25 pounds)

Shop the Entire Collection