Article
How to Throw Your Dog the Best Birthday Party Ever
We love celebrating our dogs' birthdays, but they don't get anything out of the celebratory photos and statuses we post on social media. Why not throw your dog a birthday party where he can romp around with friends and get some special treatment? Don't worry—we've done all the planning for you. Use these tips to throw your dog a birthday shindig that his canine and human guests won't soon forget:
Guests & Invitations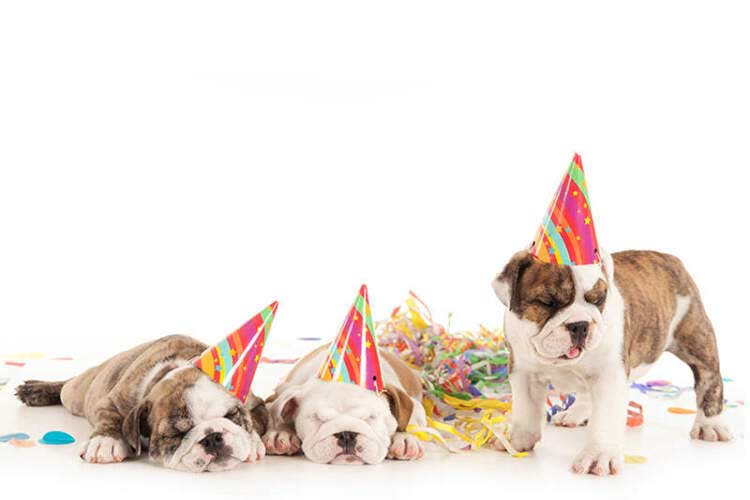 Invite your dog's favorite pals from the dog park, your own family, and the neighborhood! In addition to sending out invitations to your friends and family, post a flyer at your doggy daycare or obedience class. Be sure to make a note if it's small dogs only or mostly larger dogs—sometimes the little guys don't like to play as rough as the big guys. Most dog parents love getting their dog out and about to burn some energy and socialize. If there is going to be a large number of dogs, consider not having any small children there, or keep them in a separate area. It's also a good idea to tell little kids ahead of time how to behave around the dogs so no one gets hurt. Make sure to keep the human to canine ratio balanced so there's adequate human supervision at all times.
Venue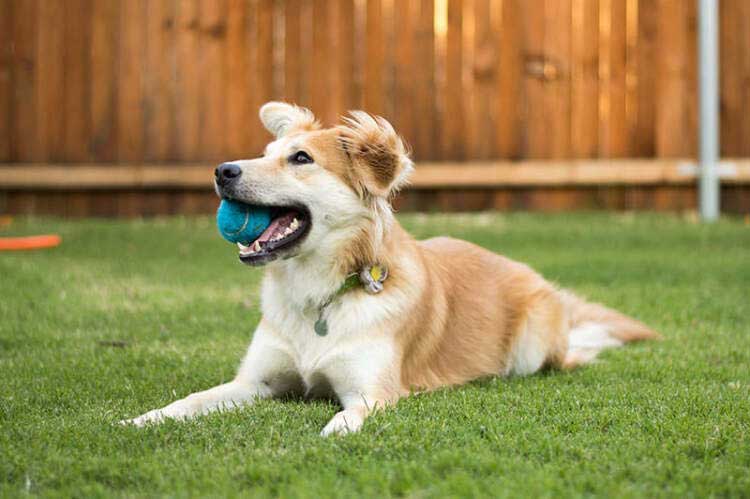 If you have a good-sized yard, this is your best and least expensive venue option. It's probably not a good idea to have a bunch of pups inside your house—even the most perfectly housetrained dogs have been known to lift a leg in a new environment. If you don't have a fenced-in yard, your local doggy day care may allow you to rent a room in its facility for a few hours. Or you can hold the party at your local dog park. It might be a good idea to post an ad at the dog park ahead of time so visitors know when your party will be and can decide whether they want to attend.
Décor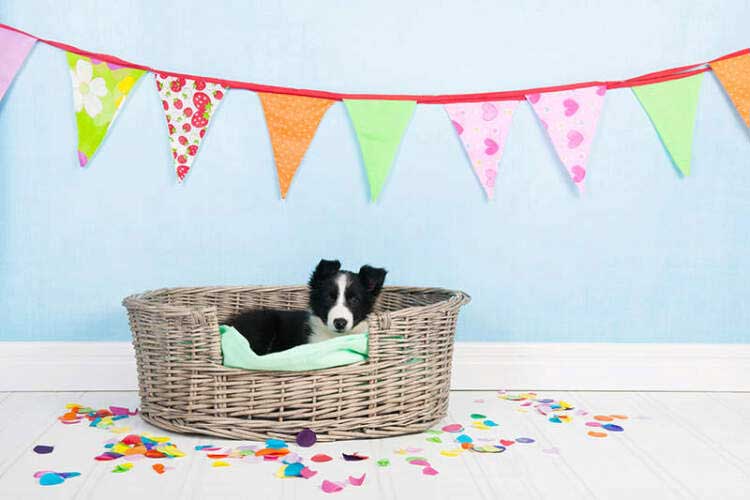 Deck out your party or keep it casual—the dogs will have fun either way! You can opt to have a theme, like a black tie affair, a costume party, or just pass out birthday hats. This will make for some great photo ops! Consider using streamers to make a festive backdrop that your guests can use for photos. You can blow up photos of the birthday pup and hang them up, as well as any other streamers and décor that the dogs won't be able to get ahold of.
Food & Drinks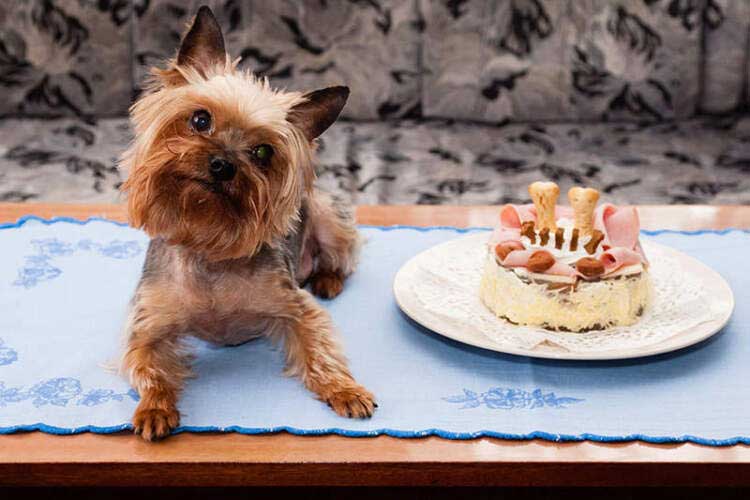 No party is complete without birthday cake! Check out the simple doggy birthday cupcake recipe below. If you're having a summertime bash, think about handing out some "pupsicles." Just mix two regular containers of nonfat, plain yogurt with some banana and peanut butter in a blender and then freeze the mixture in ice cube trays. Use dog treats in place of the wooden handles. No desire to cook or bake? No problem—your local pet supply store will likely have some special birthday-themed toys and treats you can get for the whole pack.
Always make sure there are enough water bowls for all your furry guests—you don't want them squabbling over a single bowl. You can display dog-friendly appetizers in bowls, like chopped carrots, apple slices, and your dog's favorite treats. Don't forget all the human guests who will be attending—you'll probably want to have some human snacks and drinks there, too.
Doggy Birthday Cupcakes
1½ cups whole wheat flour
1 tbsp baking powder
½ cup rolled oats
½ cup molasses
½ cup water
1 egg
1½ tbsp vegetable oil
Directions
Preheat the oven to 350°F. Combine the dry ingredients in a small bowl and the liquid ingredients in a large, separate bowl. Fold the dry ingredients into the wet ingredients and mix well. Pour the batter into small cupcake pans and bake for 20 minutes. You can store the cupcakes in the refrigerator for one week.
Party Games
A little competition will add some excitement to the party! Put out a couple of kiddie pools in the warmer months, and scatter tennis balls and squeak toys around the yard. You can play "Popcorn Toss," in which owners throw popcorn for their dogs to catch mid-air. The dog who catches the most popcorn in three minutes wins a prize. You could also hold a "Best Trick Contest," and even play "Pin the Tail on the Pug" so your human guests can win a prize. If you're having a costume party, hold a "Best Costume Contest"; tell guests about it in their invitations so they know to deck out their dogs. Always remember to keep the peace during playtime—intervene if a dog is bullying another dog or if a dog seems too overwhelmed.
Doggy Bags
Find some dog-themed cellophane baggies and stuff them with doggie cookies and squeak toys—you can find some good ones in the discount bin at your local pet supply store. Your human and furry guests will undoubtedly appreciate these fur kid-friendly goody bags!
If your dog is the type to become too overwhelmed by a bunch of dogs crashing his yard, you can opt for having just one or two playmates come over, or treat him to a nice long walk and his own personal birthday cake—whatever wags his tail! Your pup will be grateful for his special celebration and know how much you love him.