Article
Best Dog Holidays of 2023: How to Celebrate
With more than 100 dog holidays in 2023, there's always a reason to honor your furry friend! Contrary to what you might think, these special days aren't just about spoiling your pup. Many of these holidays acknowledge the impact that dogs have on people everywhere by recognizing service dogs, adoptable shelter pets, and dogs who are trained as lifesaving animals. Other special holidays encourage you to be a more diligent pet parent and learn how you can keep your dog healthier and safer. Here are some of the best holidays to celebrate with your dog this year.
January Dog Holidays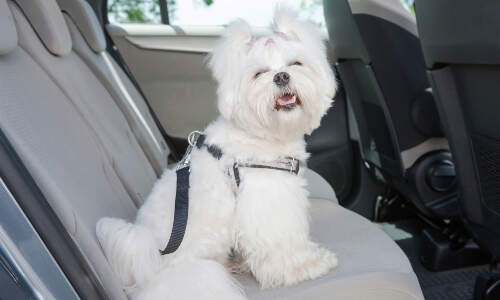 Your dog's safety and livelihood should always be top of mind. These January dog holidays recognize several different ways you can promote your dogs' wellbeing.
January 2: National Pet Travel Safety Day – Taking your dog on vacation can make a great trip even better! This national day stresses the importance of travel safety, calling on pet parents to take precautions and make the journey as comfortable as possible for fur kids. Before you leave home, read up on tips for traveling with your dog to help ensure a worry-free time together.
January 24: Change a Pet's Life Day – In recognition of the millions of dogs who are given up to shelters every year, this holiday is dedicated to shelter and rescue dogs. Whether you're looking to adopt a dog or simply want to volunteer or donate to your local animal welfare organization, there are many ways you can help pups who need a loving home.
Other January dog holidays:
Walk Your Pet Month
National Train Your Dog Month
Unchain a Dog Month
January 14: National Dress Up Your Pet Day
January 29: National Seeing Eye Dog Day
February Dog Holidays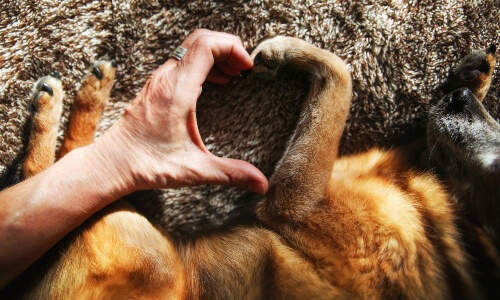 Dogs make a huge impact on our hearts, and they deserve to know how special they are! These February holidays offer fun ways to treat your furry friend.
February 3: National Doggy Date Night – Need the perfect excuse to spend the night with your best friend? Look no further! This holiday is about you and your pup sharing quality time together with your very own "date night." Check out some of our ideas for a unique night out with your dog to make this a special event you both will cherish!
February 20: Love Your Pet Day – The concept for this day is simple: reward your dog with something they'll love! Love Your Pet Day celebrates the special bond between you and your pet, so what better way to show your appreciation than by giving some extra chew treats and lots of cuddles?
February 22: National Walking the Dog Day – If your pup is like most dogs, they love it when the leash comes out! Go for a stroll with your furry friend through the neighborhood or in your favorite park for some exercise and quality bonding time. Follow these tips for teaching your dog to walk on a leash to help keep you both safe on your next adventure out.
February 28: World Spay Day – This holiday highlights the value of getting your furry friend fixed, promoting spaying and neutering in an effort to save the lives of animals who might otherwise be brought to shelters or put to sleep. You can celebrate by supporting your local animal shelter or rescue's spaying and neutering programs.
Other February dog holidays:
Pet Dental Health Month
Dog Training Education Month
Responsible Pet Owners Month
February 3: National Golden Retriever Day
February 14: Pet Theft Awareness Day
March Dog Holidays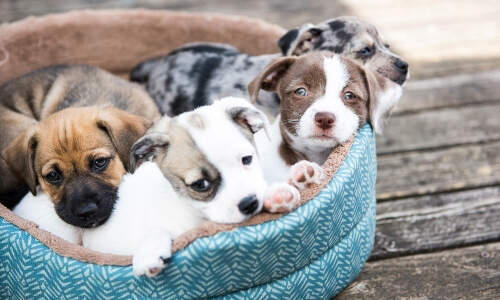 Whether your dog is a few months old or a puppy at heart, take a moment to appreciate the little four-legged buddy that brings joy into your life—and the people who help you raise them!
March 5-11: Professional Pet Sitters Week – The first full week in March recognizes the dedicated professionals who care for your dog when you have obligations that take you away from your furry friend. Take a moment this week to thank your pet sitter for the work they do. If you are still looking for that extra help, here's some advice on how to find a pet sitter you can trust!
March 23: National Puppy Day – Cartoonist Charles M. Schulz once said that happiness is a warm puppy—and we couldn't agree more! In addition to honoring the love puppies bring, National Puppy Day advocates adoption for pups everywhere. Celebrate by supporting your local animal shelter or rescue. If you feel like taking a trip down memory lane, scroll through some adorable puppy pictures or even test your quiz skills with our ultimate puppy knowledge challenge.
Other March dog holidays:
Pet Poison Prevention Awareness Month
March 3: If Pets Had Thumbs Day
March 13: K9 Veterans Day
April Dog Holidays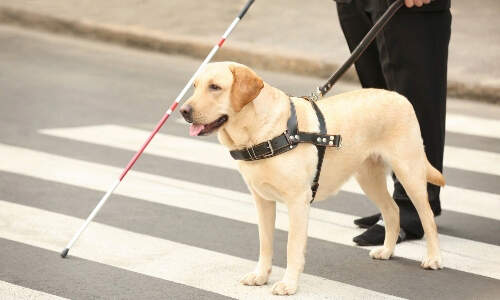 Mark your calendar—April is the most popular month for dog holidays in 2022! From celebrating service dogs to raising awareness about heartworm and Lyme disease, there are plenty of ways to honor dogs and encourage overall wellness.
April 11: Dog Therapy Appreciation Day – Similar to service dogs, therapy dogs undergo rigorous training to comfort people who need healing and care. Honor these special animals by supporting your local therapy dog organization or sharing a story on social media about a therapy animal who has touched you or a loved one.
April 26: International Guide Dog Day – Service dogs who help visually impaired individuals live independent lives have a place in our hearts. In fact, our Nylabone Cares program donates high-quality chew toys to service animals training to be lifesaving companions. To recognize International Guide Dog Day, take some time to learn about the rules of interacting with service dogs in public. Remember: animals who do not complete the guide dog training process still need a loving home, so think about adopting one of these pups if you have the means.
April 30: National Therapy Animal Day – Created to recognize the dogs who provide emotional warmth to a variety people in need, National Therapy Animal Day is a great time to revere these amazing animals. To celebrate, learn more about therapy dogs and their committed trainers.
Other April dog holidays:
Heartworm Awareness Month
National Adopt a Greyhound Month
National Pet First Aid Month
Prevent Lyme Disease in Dogs Month
Prevention of Cruelty to Animals Month
April 1-7: National Raw Feeding Week
April 8: National Dog Fighting Awareness Day
April 9-15: National Dog Bite Prevention Week
April 10: National Hug Your Dog Day
April 11: National Pet Day
April 17-23 National Pet ID Week
April 18: Pet Owners Independence Day
April 21: Bulldogs Are Beautiful Day
April 23: National Lost Dog Awareness Day
April 26: National Kids and Pets Day
April 29: World Veterinary Day
April 30: National Pet Parents Day
April 30: Adopt a Shelter Pet Day
May Dog Holidays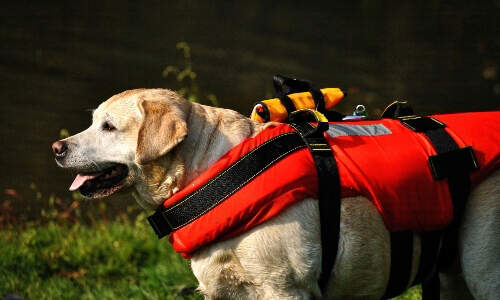 There's a special holiday for every kind of dog and pet parent in May. This month, we raise awareness about safety issues like microchipping and disaster preparedness while celebrating the diverse variety of dogs in the world.
May 3: National Specially-abled Pets Day – Physically and mentally handicapped pets frequently go unadopted, making them more likely to be euthanized than other animals. On this day, pet parents are called to support animal rescues and shelters that care for specially abled pets and, if possible, consider adding a disabled furry friend to the family.
May 13: National Dog Mom Day – Celebrated on the Saturday before Mother's Day, National Dog Mom Day pays tribute to the amazing mamas who raise four-legged fur kids. There are plenty of ways awesome dog moms show their love, so take this opportunity to spend extra time with your pup and be sure to get in plenty of hugs and kisses!
May 20: National Rescue Dog Day – This holiday brings attention to the millions of dogs who are brought to shelters every year, encouraging animal adoption and promoting spay and neuter programs. Donating to your local animal shelter or rescue, fostering a dog in need, or welcoming a shelter dog into your family are just a few ways to commemorate this holiday.
Other May dog holidays:
National Pet Month
National Service Dog Eye Examination Month
Chip Your Pet Month
May 1: National Purebred Dog Day
May 7: Mayday for Mutts
May 7-13: Be Kind To Animals Week
May 7-13: National Pet Week
May 7-13: Puppy Mill Action Week
May 8: National Animal Disaster Preparedness Day
May 14: International Chihuahua Appreciation Day
June Dog Holidays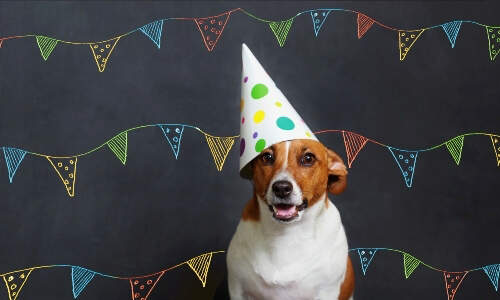 Although you love when your dog showers you with attention, sometimes they want to spend time with their fellow furry friends! These June holidays provide great opportunities for your dog to meet new pals.
June 21: Dog Party Day – Save the date for this ultimate paw-ty occasion! Created to give dogs a special day to kick back and hang out with other fur kids, Dog Party Day is one of the most exciting dog holidays of 2023. Invite your dog's furry friends and their pet parents for a day of treats, games, and plenty of romping!
June 23: Take Your Dog to Work Day – It's no secret that your dog misses you when you're out for the day. If your job recognizes Take Your Dog to Work Day, spend your shift with your pooch and introduce them to your co-workers' dogs!
Other June dog holidays:
National Pet Preparedness Month
National Microchipping Month
National Foster a Pet Month
June 13: World Pet Memorial Day
July Dog Holidays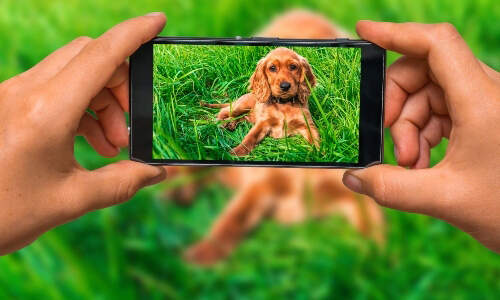 If you're a dog lover with a creative side, July is the month for you. These dog holidays will bring out your artistic side and encourage you to support great causes!
July 11: All-American Pet Photo Day – Uncle Sam wants you to take adorable photos of your dog! Snap some social-worthy images of your pup enjoying summer playtime or taking part in an Independence-Day-themed photo op. Don't forget to read our tips for how to take better pet pics!
July 21: National Craft for Your Local Shelters Day – Although most shelter-related holidays are centered around donations, this day requires extra creativity. Pick up some craft supplies and make items your local shelter might need such as blankets, food bowls, dog beds, or bandanas. Feel free to recruit some friends for the project!
Other July dog holidays:
National Dog House Repair Month
National Lost Pet Prevention Month
July 1: ID Your Pet Day
July 5: Pet Remembrance Day
July 15: National Pet Fire Safety Day
July 21: No Pet Store Puppies Day
July 31: National Mutt Day (also on December 2nd)
August Dog Holidays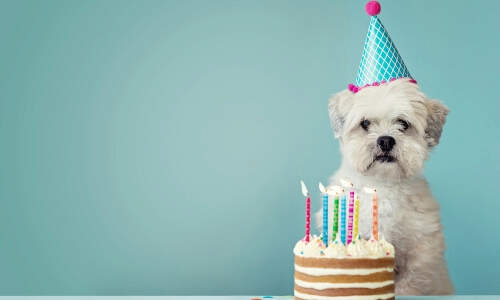 Many August holidays are dedicated to celebrating furry friends and reveling in the happiness they provide. Grab the treat bag and get ready to reward your best friend!
August 1: DOGust – When you adopt your dog from a shelter, it can be difficult to track down their exact date of birth. That's why DOGust is designated as the universal birthday for shelter dogs. Throw your dog a birthday party with special foods, décor, and party bags that will make their tail wag with joy!
August 10: Spoil Your Dog Day – If you need an excuse to pamper your pup, Spoil Your Dog Day is the ideal occasion! This holiday encourages you to show your fur kid some extra love—just because. Ways to celebrate include making your best friend a special doggy dinner, rewarding them with a new chew toy, going out for an extra-long walk, or even making them their own dog room!
August 26: National Dog Day – This date is dedicated to dogs of all breeds, backgrounds, and personalities. The holiday's mission is to shine a light on the many dogs who need to be rescued every year and acknowledge the ways all pooches bring comfort and safety. From giving your dog a special massage to volunteering at your local animal shelter, there are limitless ways to show your appreciation!
Other August dog holidays:
August 15: National Check the Chip Day
August 19: International Homeless Animals Day
August 28: Rainbow Bridge Remembrance Day
August 30: National Holistic Pet Day
September Dog Holidays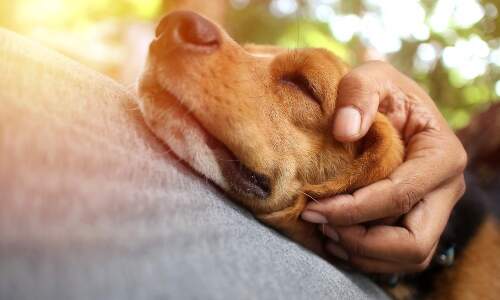 This month, we honor the love and responsibility associated with pet parenting. These holidays remind you to take pet safety precautions and show your dog how much you care.
September 10: National Hug Your Hound Day – As pet parents, we share a unique and unbreakable relationship with our dogs. National Hug Your Hound Day calls attention to this special bond, encouraging you to spend quality time with your pooch. Aside from giving your dog a hug and plenty of praise, get on the ground and try to imagine the world from your dog's perspective. This will help you recognize potential dangers in your home.
September 16: Responsible Dog Ownership Day – The American Kennel Club hosts an annual Responsible Dog Ownership Day event dedicated to educating pet parents on the responsibilities of raising a dog. This celebration features opportunities to participate in one-on-one conversations with breeders, exciting agility courses, fun family-friendly games, and more activities. If you're celebrating remotely, read up on pet safety and take steps to dog-proof your home.
September 28: World Rabies Day – According to the Centers for Disease Control and Prevention, more than 59,000 people die from rabies every year. World Rabies Day is dedicated to raising awareness about this preventable disease and educating pet parents on proper vaccinations dogs need. Make sure your dog is up to date on their shots.
Other September dog holidays:
National Pet Insurance Month
Pet-Sitter Education Month
September 10: National Pet Memorial Day
September 16: Puppy Mill Awareness Day
September 20-27: National Dog Week
September 23: Dogs in Politics Day
September 24-30: Deaf Dog Awareness Week
October Dog Holidays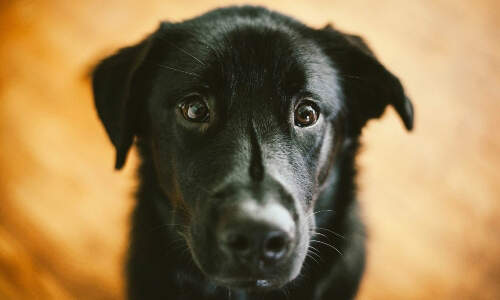 Not all dogs receive the appreciation they deserve. That's why these October dog holidays shine a light on less-celebrated pooches!
October 1: National Fire Pup Day – Heroic dogs participate in daring fire calls and search-and-rescue missions every day. Today, we honor these brave animals and appreciate the lifesaving work they do. Share a story about a fire pup on social media and read up on pet fire safety to protect your pet.
October 1: National Black Dog Day – Unfortunately, many dogs go unadopted because of the color of their fur. National Black Dog Day both honors dogs with darker fur and reminds us that all adoptable dogs need a loving home. If you're thinking about adding a four-legged friend to your family, consider adopting a black dog.
October 28: National Pit Bull Awareness Day – This holiday urges pet parents to end negative stereotypes about Pit Bulls and ultimately help these loving fur kids stay out of shelters. Share a story about your positive experience with a Pit Bull on social media to help stop misconceptions about their behavior.
Other October dog holidays:
National Animal Safety and Protection Month
Adopt a Shelter Dog Month
National Pet Wellness Month
October 1-7: National Walk Your Dog Week
October 3-9: Animal Welfare Week
October 4: World Animal Day
October 11: Pet Obesity Awareness Day
October 15-21: Veterinary Technician Week
November Dog Holidays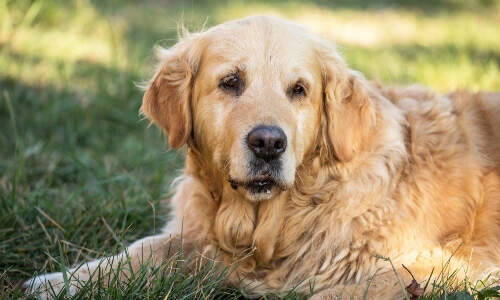 A simple vet checkup can go a long way. Set aside some time this month to recognize symptoms of potential health hazards and take steps to help your dog live their fullest life possible!
Adopt a Senior Pet Month – According to the ASPCA, senior pets are often the last to be adopted from shelters. November recognizes the older pets who need a home and encourages you to open your heart to these lovable companions. If you're looking for a new furry friend this month, consider adopting a senior dog.
Pet Cancer Awareness Month – Cancer is the number one fatal disease in purebred dogs and takes the lives of almost half the dogs who die from a natural disease. In light of these facts, Pet Cancer Awareness Month in November is dedicated to raising awareness about detection and treatment in pets. Learn more about cancer in dogs and schedule a vet checkup for your pup.
November 7: National Canine Lymphoma Awareness Day – Lymphoma is one of the most common dog cancers and takes the lives of many pets each year. Learn the signs of canine lymphoma and raise awareness for this disease.
Other November dog holidays:
November 1: National Cook for Your Pets Day
November 5-11: National Animal Shelter and Rescue Appreciation Week
December Dog Holidays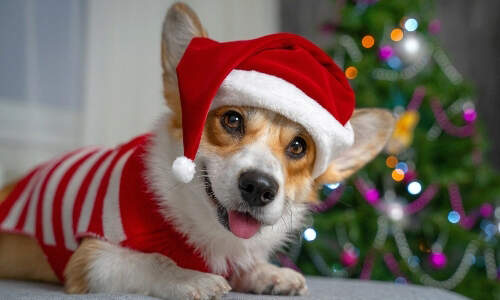 There's no limit to celebrating the most wonderful time of the year with your festive furry friend! Whether you make a special homemade dog treat recipe, dress your pooch in an adorable holiday sweater, or send out doggy Christmas cards, December is a great month to start your own dog holiday traditions.
December 2: National Mutt Day (also on July 31st) – Just as we honor many holidays and cultures this time of year, National Mutt Day encourages us to celebrate dogs with unique backgrounds. Mixed breed dogs account for the vast majority of dogs in shelters, which is why we recognize this holiday twice annually to raise awareness about these often-helpless animals. If you're thinking about adopting a dog, consider rescuing a mixed breed pup in honor of this day. This is also an excellent holiday to volunteer for your local shelter or rescue.
The variety of dog holidays in 2023 reminds all of us just how important our fur kids are. No matter which special days you decide to honor and how you celebrate them, set aside some time to appreciate the comfort your dog provides you and think about how you can help return the favor.